Visit Marlborough Naturally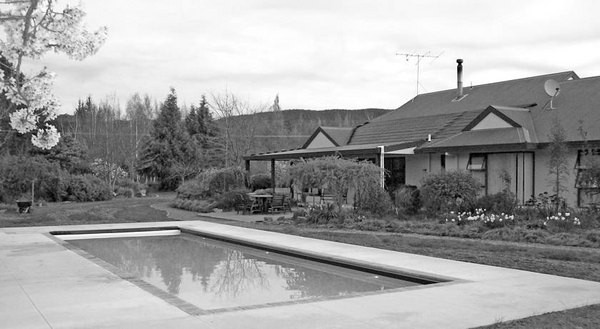 Marlborough; well-known for its perfect grape producing climate is also a go-to NZ destination for international Naturists seeking the perfect spot to warm their cockles and parade their peaches without the fear of a cold snap. If you're a naturist and wine lover there probably isn't a better place to be in the world to be than here.
Arguably one of New Zealand's most famous and outspoken Naturists, Kay Hannam lives right here in Marlborough. Former President of the NZNF (New Zealand Naturists Federation) and owner of a Naturist Holiday Park; open to those who love to holiday sans clothes.
If you're coming to Marlborough and looking for a place to park your peaches, Wairau Valley's Wai-natur Naturist Park comes highly recommended by other international nudie visitors.
Kay and her partner Brian Williams run the park together and are keen outdoor types - weather permitting (which it usually does. Sun! Sun! Sun!). They enjoy swimming, tramping ('trail walking' to the non-kiwi) and just about any outdoor activity in their best birthday suits.
On February 2018, Marlborough hosted the Nude golf International tournament at the Wairau Golf course with 20 players from around the globe attending.
Kay and Brian are massive advocates for the Naturist philosophy, both having championed the Naturist lifestyle here in New Zealand.
Perhaps you are not ready to get on a plane yet and just want a glass of our wonderful Marlborough Sun Sauvignon blanc and a good book. We'd recommend Kay Hannam's book 'Nude with Attitude' which details her naturist journey, how it progressed from some casual skinny dipping with the kids to a complete lifestyle.
Or if you are dreaming of a naturist wine trip to Marlborough and New Zealand you might want to order a copy of the comprehensive naturist travel guide compiled by Kay; 'Holidays NZ naturally'.
Whatever you decide to read, enjoy the wine and raise a glass to Marlborough's most famous naturist Kay Hannam. Bottoms up!