Editorial #1: 'Marlborough Sun Win'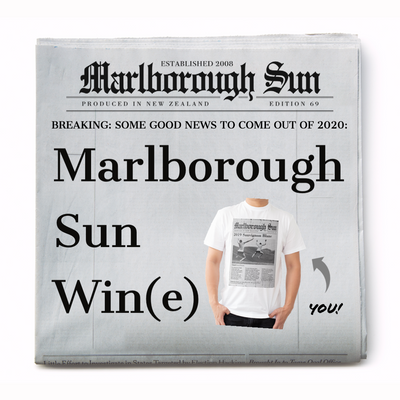 Hot off the press: a brand new monthly edition of Marlborough Sun's favourite follower created content! 
Introducing…
'The Marlborough Sun Edit-orial'
Each month, our highly qualified correspondents will select their favourite follower created image (or graphic) to be republished on our channels.
To celebrate, for the first month of 'The Marlborough Sun Edit-orial', we will be giving away a Marlborough Sun tee shirt to the winner for that month! Enter the competition by submitting any picture or graphic to do with Marlborough Sun Wine.
It could be you enjoying your favourite Marlborough Sun wine in your favourite spot, with your favourite food pairing: 
(@procuranddovinhos)                        (@alexandr_mcarevic)
Or do up an edit of a graphic in the Marlborough Sun style:
We'll give you the month of November to come up with your images, the winner will be chosen and announced on Monday the 30th November at 10am (NZST). Make sure you tag us @marlboroughsunwine, use the hashtag #marlboroughsunwin and be following us to be in with a chance to win!
We can't wait to see what you come up with!